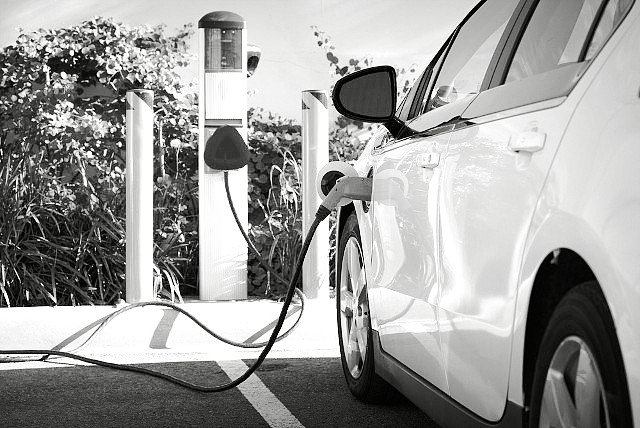 EV BATTERY MARKET
The EV battery market is going to be a competitive one in the coming future mainly due to the increasing deployment of electric vehicles, both Battery Electric Vehicle (BEV) and Plugged in Hybrid Electric Vehicle (PHEV).
China leads the way with 1.2 million EVs sold in 2018 and 0.87 million till September 31 in 2019.
The European market had 0.39 million sold last year and 0.38 this year till September 31, and the US added 0.36 million on the road in 2018 and 0.24 till September 31 in 2019. The average EV battery pack used in a BEV is 50kWh (KiloWatt hour ) and in a PHEV is 11.4 kWh.

EV battery pricing
For a BEV, the battery plays an integral role taking up 30% of the price. The battery price is currently on a cost reduction curve due to scaling up and improved manufacturing.
For the goal of EV mass adoption by 2025, the EV battery prices need to come down to $100/kWh. Various NMC chemistries are being tested such as 811, 622 and 111 with the 1st digit being the parts of Nickel, 2nd Manganese and 3rd Cobalt. Though more plants can increase production which will bring down the price of an EV battery, the setting up of a battery plant is an expensive affair especially the Dry Room, which is a moisture-controlled environment.
Need for efficient supply chain
The decrease in the price of an EV battery on a large scale will take place only when there is an efficient supply chain. It's more reasonable to have a battery plant near the automobile plant than setting up battery plants near mineral mining areas mainly due to safety issues.
Battery suppliers have taken this into account and have/are set/setting up plants near automobile plants mainly in China and Europe. Due to social concerns such as child labor at mining areas, consumers are also demanding a transparent supply chain from the OEM who in turn demand the same from the suppliers.
The first supplier to work out the supply chain for either of Lithium, Nickel, Cobalt, and Manganese or most of them will have an upper hand and possible dominance in EV battery market. OEMs will need the right kind of Li for automobiles and this is an important factor.
Battery selection criteria
The main aspects involving an EV battery selection are safety, life span, performance, specific energy, volumetric energy density, specific power and cost. A battery selection will be done on the basis of this with appropriate trade-offs. Breakthrough in the major aspects will significantly impact the industry due to overall improvement in the entire vehicle.
Major EV battery suppliers and related development
CATL, Panasonic, BYD, LG Chem and Samsung SDI are the major stakeholders in the EV battery market segment accounting for more than 50% of the market cumulatively in 2018.All of them have/ are setting up plants in China
Panasonic has a collaboration with Tesla and is also a partner in setting up the Gigafactory in US
CATL, BYD, LG Chem and Samsung SDI are also setting up plants in Europe. The main reason is to efficiently supply to the OEMs across China and Europe
Many other suppliers such as SVOLT, AESC, Farasis, SKI, NorthVolt, etc are also setting up various battery plants in China, Europe, and the US
The production volume from Europe alone is expected to be at 112 GWh in 2023.
Table 1: Battery manufacturers and plant locations
| | |
| --- | --- |
| Battery Manufacturer | Current plants and Upcoming Plants |
| CATL | China , Germany |
| Panasonic | USA, Japan, China |
| BYD | China, Europe |
| LG Chem | South Korea, China, USA, Poland |
| Samsung SDI | South Korea, China, Hungary |
Table 2: Battery manufacturers and OEMs supplied 
| | |
| --- | --- |
| Battery Manufacturer | OEMs Supplied |
| CATL | Daimler, Porsche, Toyota, Volvo, SAIC-GM, Tesla, |
| Panasonic | Tesla, Toyota |
| BYD | BYD, Changan , Toyota |
| LG Chem | Volvo, GM, Changan, Geely, Tesla |
| Samsung SDI | BMW, Fiat, Lucid |
EV battery recycling             
While the manufacturers are developing and manufacturing new batteries, recycling old ones are of utmost importance especially due to the minerals and the cost involved in manufacturing them. They may not necessarily be used for automotive purposes, refurbishing them and using the undepleted cells for purposes such as stationary energy storage systems are looked into.  BYD, CATL and many others have set up joint ventures and/or recycling plants to recycle and reuse EV batteries.
EV battery market outlook
Europe vs China in EV battery development and supply will be interesting to watch out for. Chinese EV battery market was mainly driven by subsidies from the government while the European EV battery market was driven by legislation and EU CO2 norms.
OEMs have heavily invested in EVs and the future looks to be heading that way, which calls for improved battery technology.
The battery journey takes 10 years from technical verification to commercialization thus Li-ion batteries will be key till the beginning of the 2030's. Solid Lithium batteries are being looked into extensively, and many battery manufacturers are looking to decrease the Cobalt content in the batteries due to material availability concerns. European OEMs look to be on track to meet EU CO2 emission standards.
WRITTEN BY