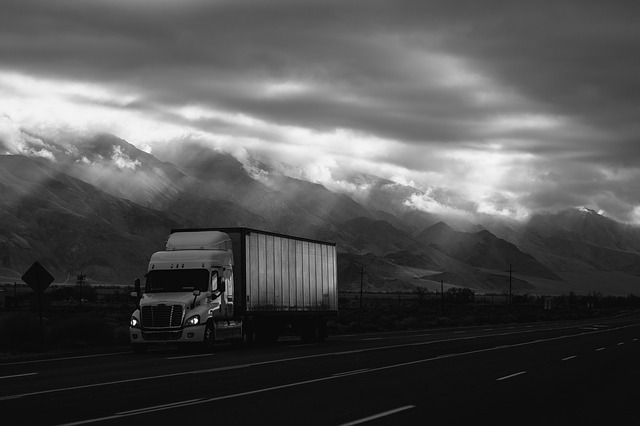 The Class 8 trucks move more than 70% of the freight generated by the US.
1.Electric trucks inching closer to become a reality
Diesel powertrain has long dominated the trucking Industry as the most preferred propulsion choice. However, with the evolution of lithium-ion battery, mostly driven by the development of electric car market, electric trucks seem like the obvious next thing. It is to be noted that, as we discuss electric trucks at the moment, there is absolutely no market for it right now but we envision a market for the same not too far from now on. Earlier on, the idea of a heavy truck having electric propulsion looked far-fetched as there are numerous restraints for the same. Some of the notable challenges being huge battery capacity required for a decent driving range, charging infrastructure to keep them going on highways, reduced payload capacity due to the additional weight of the batteries, reliability and after sales support network of an electric powertrain.
Also read: Freightliner on top in Mexico
2.Growing Research on Truck platooning
The idea of autonomous trucks is getting popular with every passing day but to some, it might seem far-fetched and that's where the concept of truck platooning comes in. The idea of getting goods delivered by four trucks but utilizing only one driver in the lead vehicle is actually an irresistible proposition. It might also act as a bridge between the drivered truck and driverless truck just the way we are moving to pure electric vehicles using hybrids as a bridge. The platooned trucks could be driven on the arrow-straight Interstate highways of the US and drivers can be used to navigate them into the cities before reaching the end of the trip. It will also take care of the safety angle involved in these high-value vehicles.
Also Read: WABCO buys its stake in Meritor WABCO joint venture
3.Growing Penetration of ADAS
In 2017, the penetration of Collision mitigation system in Class 8 trucks in the US alone has been around 26%, compared to less than 10% in 2014.In case an OEM is offering ADAS as an optional feature, the price ranges between $2,300-$4,700 for a variety of features. These technologies keep an eye on driver's fatigue as well as help in predictive maintenance of a vehicle
Some of the recent developments supporting our understanding of this trend has been put below:-
The market leader in North America, Daimler is seeing ADAS fitment rate of 63% in the 2018 Freightliner Cascadia
In June 2017, Volvo  made Active Driver Assist a standard offering on VNR and VNL tractors which includes Collision mitigation system and Lane departure warning system
In May 2017, Kenworth started offering radar-based safety system as an optional extra  on Kenworth T680 and T880 models
Till May 2017, Schneider had fitted more than 13,000 of its On-highway tractors with an Autonomous emergency braking system
In April 2017, International made Collision mitigation system standard on its new regional haul truck RH series
Also Read: Reduction in accident rates due to camera-based collision mitigation system

4.Powertrain Electrification
There is a growing amount of electrification in the powertrain of Class 8 trucks. Although we have earlier talked about electric trucks here we are going to talk about the consolidated efforts to hybridize the powertrain with the help of an electric motor. There are a lot of applications where the trucks spend a bulk of their time on a fixed route(Ex- refuse collection) or being stationary(Ex-construction site). They are the ideal application for hybridization. Let's say even if a hybrid arrangement in an electric motor takes away 10-15% of the vehicle load, then it would easily result in 7-8% of fuel economy improvement, which can optimize profitability of a fleet operator. Not to forget the reduction in exhaust emission which can be helpful in an environment-conscious market like California.
Also Read : Tesla trucks to start at $150,000
5.Engine Downsizing and Down-speeding
The long haul class 8 trucks typically cruise at around ~1100 RPM at 65 mph but the future targets for the same speed are in the range of ~900 RPM. The engine downsizing, on the other hand, will be useful in every possible application if the downsized engine is making as much power and torques as it was making earlier, only with less fuel required now.
Some of the recent facts supporting this trend are put below:
In early 2017, Volvo Trucks North America decided to stop production of its 16L engines on account of sluggish demand for the same
13L engines are the most sought after engines in Class 8 trucks these days as  opposed to 15L engines earlier
Features like Predictive cruise control and Variable torque control systems have further aided the cause of engine downsizing
---
The information is sourced from our report titled "Class 8 Truck Market in North America 2017-2022". Download free sample to know more.