Global Automotive Plastics Market 2020-2025
January 28, 2020

Request Sample
COMING SOON
Multi User License - $2,500
GLOBAL AUTOMOTIVE PLASTICS MARKET
Polypropelene, PVC , ABS and Polyurethane make up for more than 80% of plastics used by the auto industry
Plastics have been increasingly replacing metal components for more than a decade now. There is a growing demand for  thermoplastics, which can withstand high temperatures and a lot of abuse.They also allow multiple child parts to be integrated in one bigger module.
MARKET DYNAMICS
Continental structural plastics (CSP)  supplying Ford Motor Company with industry's first composite, dual-wall-dash engine shroud for use in 2020 Ford Explorer. This sheet molded compound (SMC) advanced composite shroud significantly reduces the power train NVH experienced in the vehicle cabin. CSP VICTALL announced that China based Jiangling motors corporation (JMC) will use advanced composites for the pickup boxes if its new Yuhu 3 and Yuhu 5 pickup trucks.
Teijin limited announced that its Sereebo carbon fiber reinforced thermoplastic (CFRTP) has been selected by General Motors for use in select pickup box application. This is world's first use of CFRTP for structural parts in high volume production vehicles.
Global shortage of the  Nylon 66, is an important risk in Automotive plastics market.
ELECTRIC VEHICLE PLASTICS MARKET
In 2019, Electric vehicles sold 2.2 Million units,globally ~+4% YOY. The volume of electrified vehicles was ~5 Million units. The  growing penetration of electric propulsion in past 5 years has made every auto supplier sit up and take notice and it`s not any different in case of automotive plastics suppliers. 
As the frontal design of an EV varies significantly as compared to an ICE vehicle due to different cooling requirement, the front grille could be aptly substituted by plastic body with better air cooling passages.
The flexibility offered by plastics primarily in terms of weight and costs could be an advantage to the suppliers as electric vehicles` demand grows further.
Robust thermoplastics and other flame-retardant materials are especially preferred in EV applications due to better thermal management properties.
MARKET SEGMENTATION

RECENT DEVELOPMENTS IN AUTOMOTIVE PLASTICS MARKET
MARKET SIZE AND FORECAST
The automotive plastics market was estimated at $XX Billion in 2019, growing at –% CAGR till 2025. 
Plastics usage in tailgates has been growing at double digits in past 5 years and with the rise in powered tail gates(including hands-free), plastics will have further headway to grow in the auto industry.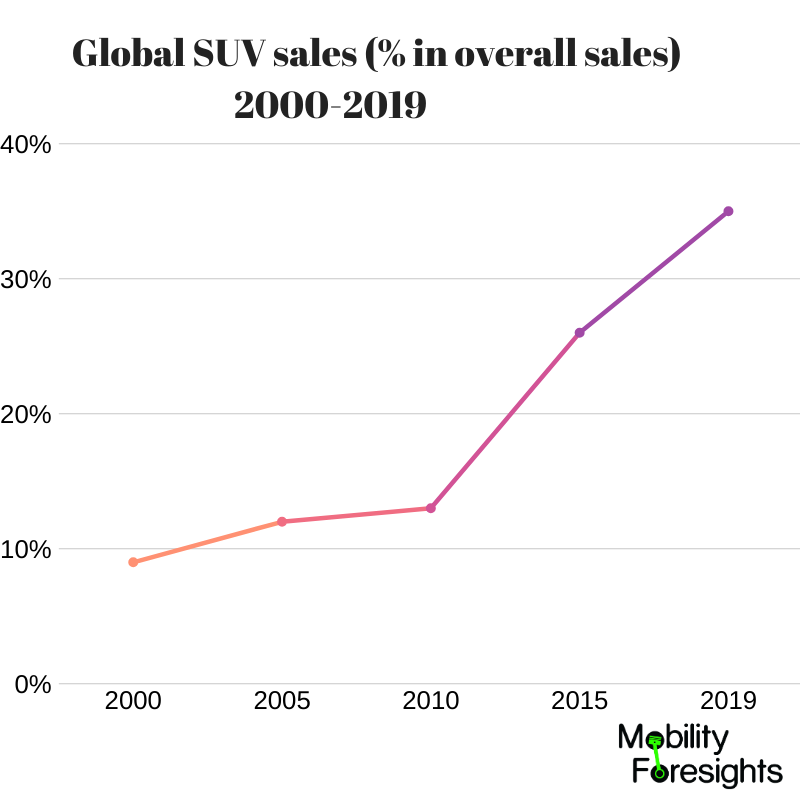 COMPETITIVE LANDSCAPE
In H2- 2019, despite sales slowdown, many  auto plastics and interior suppliers expanded their presence. For example, Yanfeng Automotive interiors strengthened its presence in Serbia (eastern Europe),French automotive supplier Novares Group inaugurated an expansion project at its Arouca manufacturing facility in northern Portugal, to specifically manufacture parts for  PSA Group.
Tigerpoly Manufacturing, inc. planned to expand its operation in metro Columbus, Ohio.Vuteq USA Inc. planned to invest $60 million to open Injection molding facility in Hustsville, Alabama, to serve the Mazda Toyota Manufacturing USA Inc auto assembly plant. Borealis has entered into North America by inauguration of its new PP compounding plant in Taylorsville, North Carolina. the move is considered a hallmark in the company's global expansion efforts.
COMPANY PROFILES
THIS REPORT WILL ANSWER FOLLOWING QUESTIONS
Automotive Plastic market size and forecast for 2020-2025 in $M, average B-2-B price in all region
Important trends, risks and opportunities in automotive plastics market
Average plastics consumption of Battery electric vehicle across different segment
Market share and OE-supplier alignment in Automotive Plastics market
How will the competitive landscape of automotive plastics market emerge in next 5 years
| | |
| --- | --- |
| Sl no | Topic |
| 1 | Market Segmentation |
| 2 | Scope of the report |
| 3 | Abbreviations |
| 4 | Research Methodology |
| 5 | Executive Summary |
| 6 | Introduction |
| 7 | Insights from Industry stakeholders |
| 8 | Cost breakdown of Product by sub-components and average profit margin |
| 9 | Disruptive innovation in the Industry |
| 10 | Technology trends in the Industry |
| 11 | Consumer trends in the industry |
| 12 | Recent Production Milestones |
| 13 | Component Manufacturing in US, EU and China |
| 14 | COVID-19 impact on overall market |
| 15 | COVID-19 impact on Production of components |
| 16 | COVID-19 impact on Point of sale |
| 17 | Market Segmentation, Dynamics and Forecast by Geography, 2020-2025 |
| 18 | Market Segmentation, Dynamics and Forecast by Product Type, 2020-2025 |
| 19 | Market Segmentation, Dynamics and Forecast by Application, 2020-2025 |
| 20 | Market Segmentation, Dynamics and Forecast by End use, 2020-2025 |
| 21 | Product installation rate by OEM, 2020 |
| 22 | Incline/Decline in Average B-2-B selling price in past 5 years |
| 23 | Competition from substitute products |
| 24 | Gross margin and average profitability of suppliers |
| 25 | New product development in past 12 months |
| 26 | M&A in past 12 months |
| 27 | Growth strategy of leading players |
| 28 | Market share of vendors, 2020 |
| 29 | Company Profiles |
| 30 | Unmet needs and opportunity for new suppliers |
| 31 | Conclusion |
| 32 | Appendix |