Global Automotive Suspension Market 2020-2025
May 20, 2020

Request Sample
Coming Soon
Multi User License - $2,500
INTRODUCTION
Suspension is a critical aspect of every automobile as ride quality is a key parameter considered by many car buyers. As product refresh and facelift timelines keep shrinking in a bid to keep the consumer involved, we expect many vehicles will undergo significant suspension upgrades in coming years.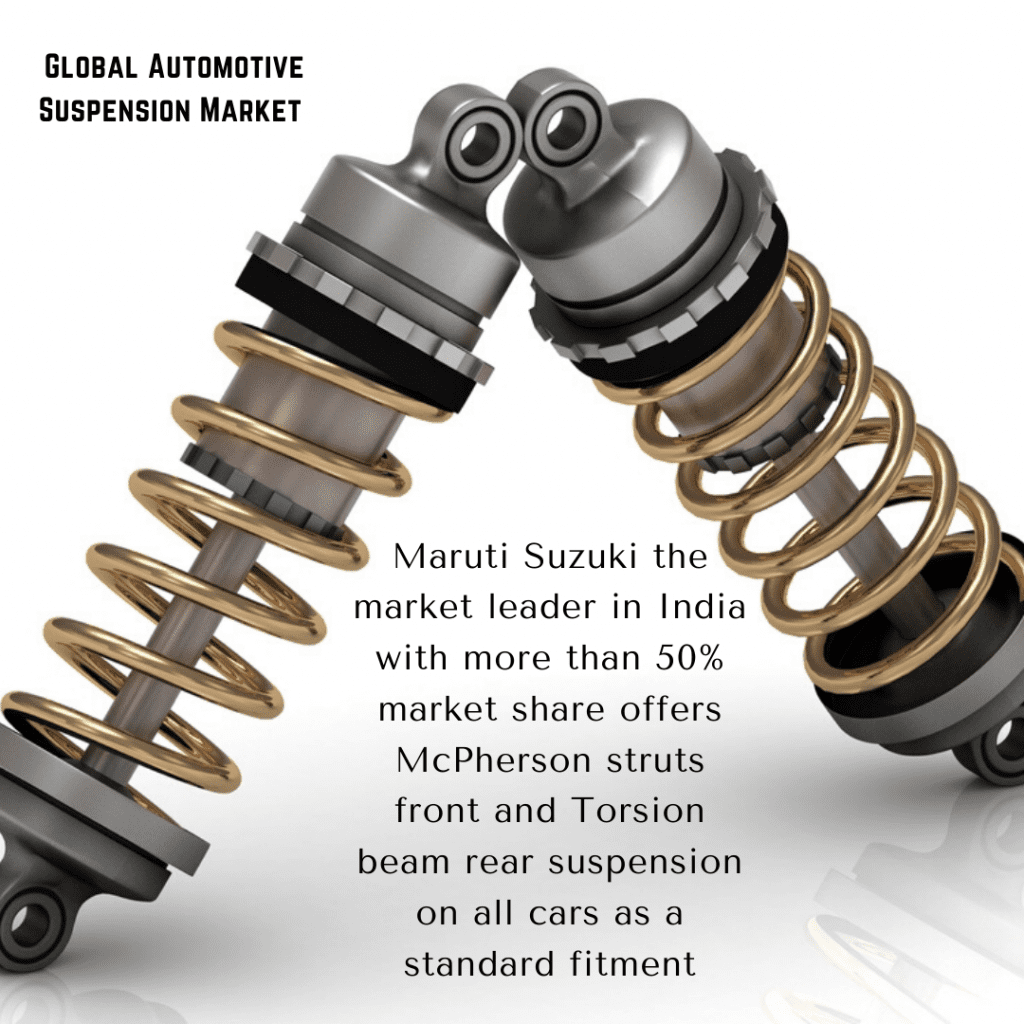 US AUTOMOTIVE SUSPENSION MARKET
As of April 2020, 285 vehicles are on sale in US from 34 OEMs. The average B-2-B price for automotive suspension in US market is 2X of emerging markets due to two reasons 1. High share of SUV/crossover and pickups in new car sales which require robust suspension as standard 2. More than 40 vehicles are offered with Air suspension as standard or optional extra.
US auto sales are expected to decline by 20-35% in 2020, due to COVID-19 and only expected to recover to pre-crisis level by 2022. US auto suspension market is among the most matured market globally, with OEMs offering variety of Suspension choices as per vehicle segment.
For Example, in the high margin Pickup truck segment
RAM 1500 has Multi-link rear suspension as standard and Air suspension as an optional package on 5 out of 7 variants
Chevrolet Silverado 1500`s live axle rear suspension includes 2-stage, semi elliptic multileaf springs. The optional package includes 2-inch factory lift and monotube shocks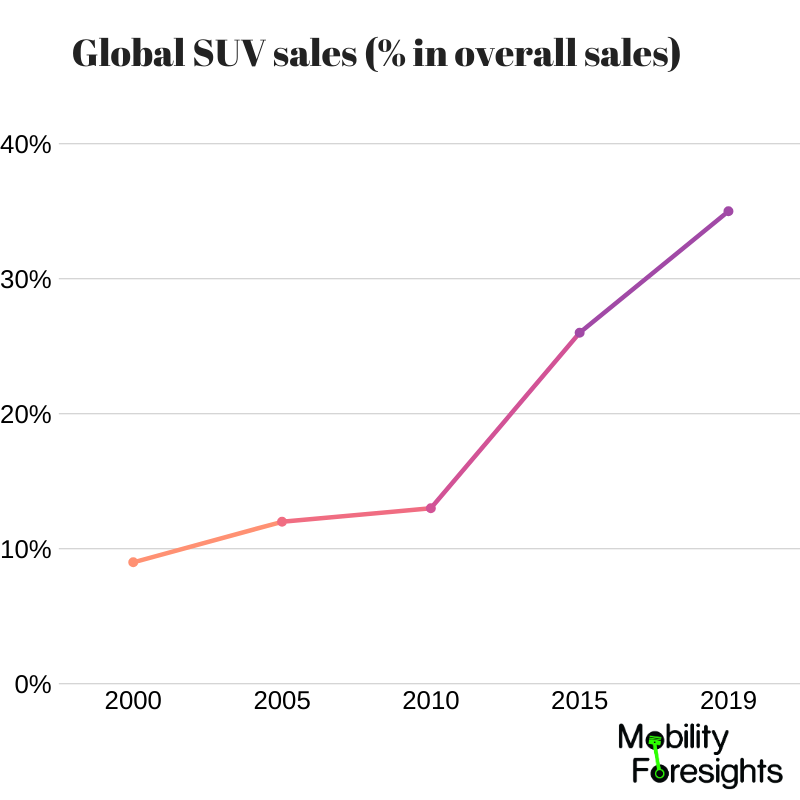 Jeep- the SUV/off-road vehicle specialist offers Air suspension on Grand Cherokee,
Among Japanese OEMs, Honda offers rear multi-link suspension on all top-selling vehicles. Subaru offers 4-wheel independent raised suspension with front strut type and rear Double wishbone suspension
EUROPE AUTOMOTIVE SUSPENSION MARKET
Europe is the second most fragmented market after China, where the top 30 vehicles sold comprised just 41% of new car sales in 2019.
Among mass market vehicles, Dacia (the Romanian budget brand of Renault) and Renault offer Flexible axle with Front– MacPherson-type with rectangular lower arm and Rear anti roller bar programmed deflection and coil springs as a standard fitment on two of its best-sellers, Duster and Sandero. Toyota Yaris, the only vehicle from Toyota to make it to the top 30 best-selling list has a McPherson strut front and torsion beam rear suspension.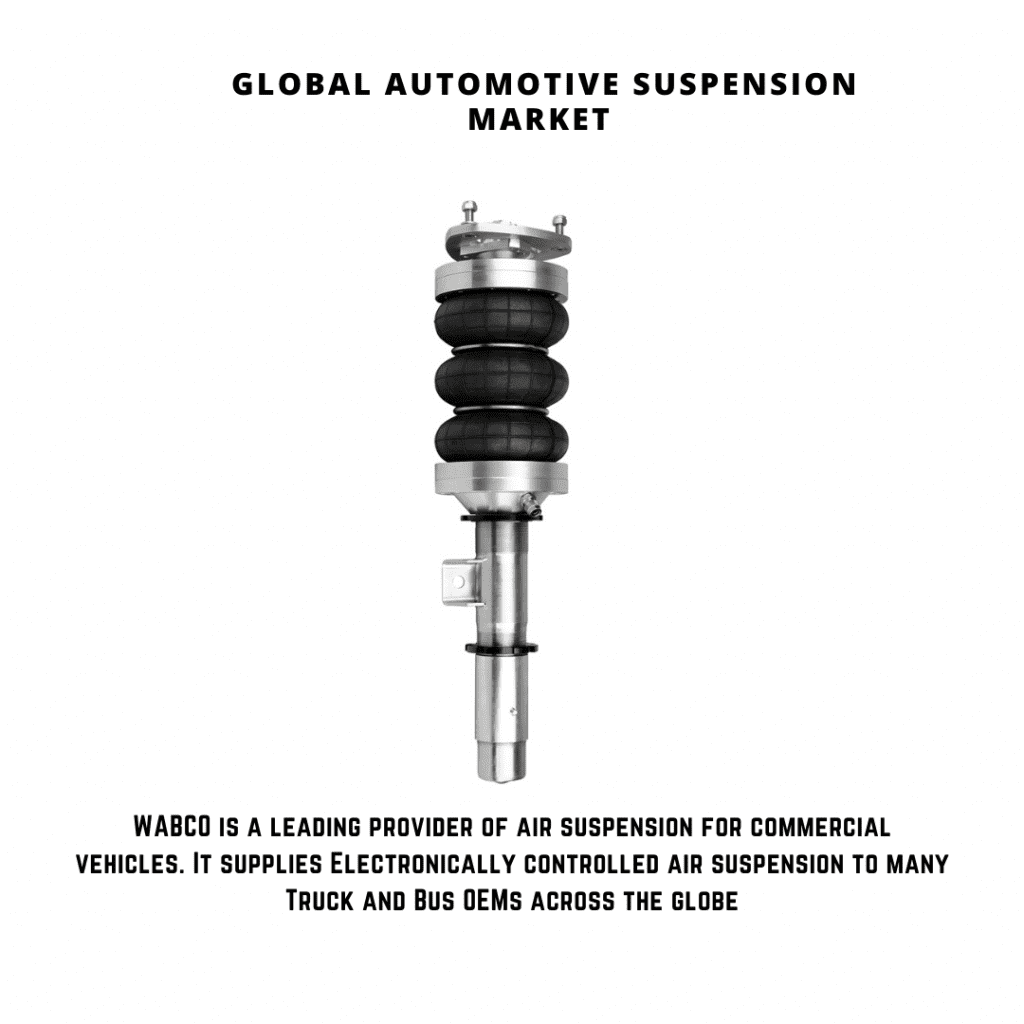 VW offers Dynamic Chassis control (Suspension system which adjusts damping based on road conditions as an optional extra on many best-sellers at an optional extra (~$1,200).
The premium German OEMs continue to rely on Multi-link suspension with Air suspension offered as a paid extra on many higher segment vehicles.
CHINA AUTOMOTIVE SUSPENSION MARKET
95 OEMs exist in the Chinese market with more than 1,800 models in their portfolio. The Chinese passenger car market is unlike any other market where Middle- class customers get the widest array of new car choices at a reasonable price range.
The Chinese government is putting in place various measures (Easy financing, Easy license plate availability) to improve demand outlook of the auto industry but the auto industry is unlikely to improve before H2-2020.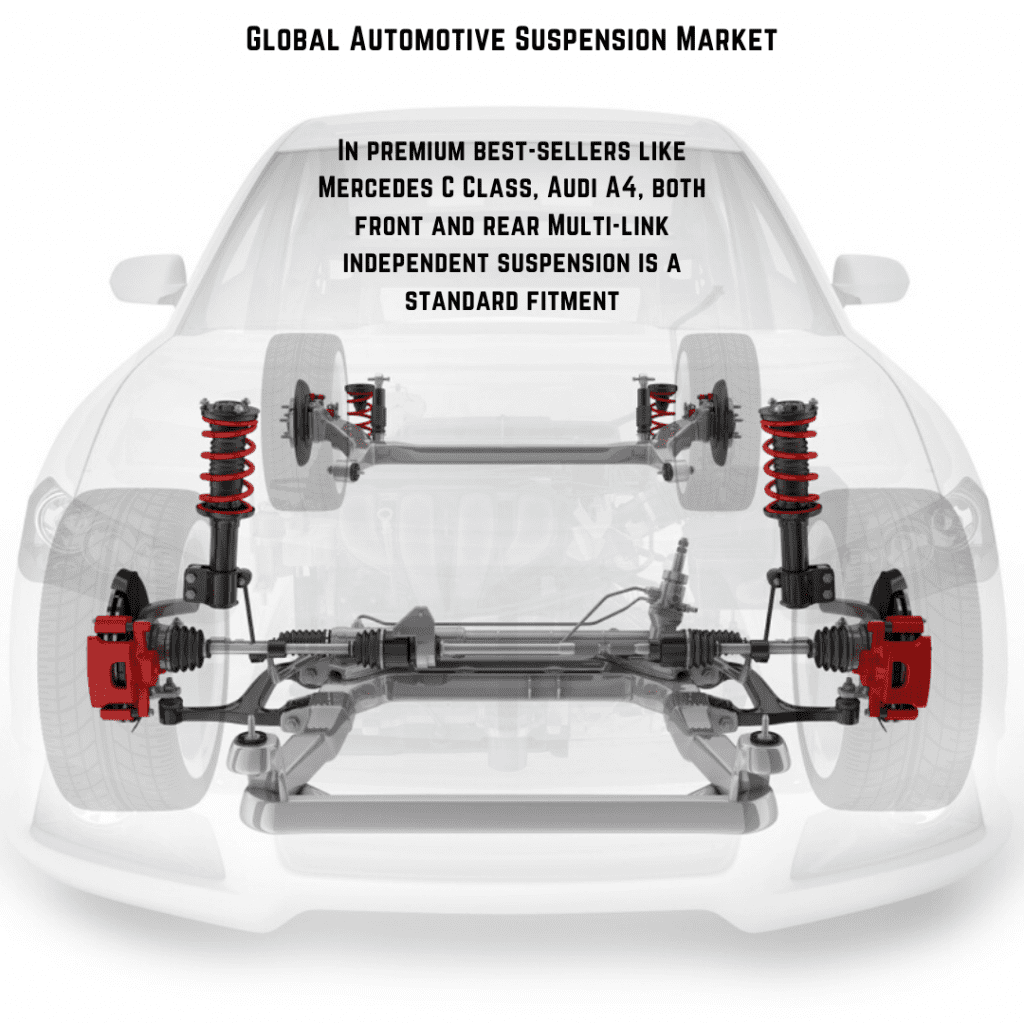 The top two best-selling vehicles in China, Volkswagen Lavida and Nissan Sylphy priced in same range ($15,000-$24,000) have front McPherson Strut and Torsion rear beam setup. In the mid and high segment, many vehicles have front McPherson and Rear Multi-link setup.
In premium best-sellers like Mercedes C Class, Audi A4, both front and rear Multi-link independent suspension is a standard fitment.
INDIA AUTOMOTIVE SUSPENSION MARKET
The Indian economy and car industry were already reeling due to economic slowdown and impending shift to BS6 emission norms and now COVID-19 has given a deadly blow to the market.
104 vehicles from 16 OEMs are sold in India. Maruti Suzuki the market leader in India with more than 50% market share offers McPherson struts front and Torsion beam rear suspension on all cars as a standard fitment. Multi-link and Air suspension systems are almost non-existent in the market.
Due to below par road conditions in India, many OEMs retune the suspension of their global products to suit Indian conditions
GLOBAL COMMERCIAL VEHICLE SUSPENSION MARKET
BUS: In China, Leaf spring, bidirectional telescopic shock absorber is common on mass transit buses whereas the Intercity buses have air suspension. In Europe, electronically controlled Air suspension supplied by ZF is standard on many bus models. In India, Semi-elliptical or Parabolic Leaf Spring on both front and rear is very common. Even, the Daimler buses in India with Air suspension have just 2/4 bellows instead of 6 as found in other regions.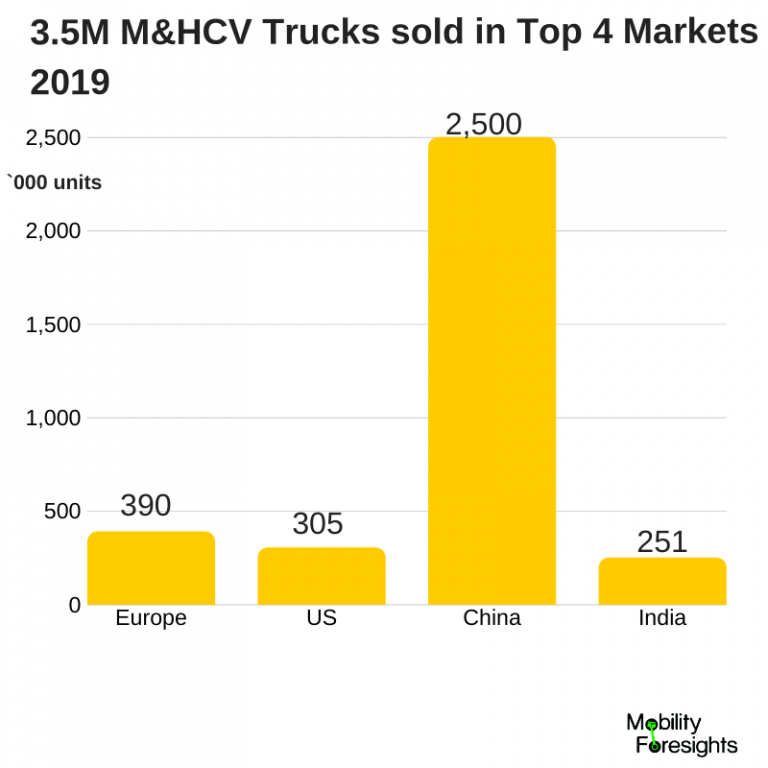 TRUCK: In Europe, DAF and IVECO have air suspension on various models. In India, light duty as well as Medium duty trucks have 4/6 leaf spring suspension setup at the rear with McPherson struts at front.
MARKET SIZE AND FORECAST
The global Automotive suspension system market is estimated at $XX Billion in 2020, growing at –% CAGR till 2025.
COMPETITIVE LANDSCAPE
The competitive landscape of global Automotive suspension market is regionalized as there are many regional market leaders. ZF is the market leader in the European market whereas the US market is dominated by TRW (now ZF) and Tenneco.
WABCO is a leading provider of air suspension for commercial vehicles. It supplies Electronically controlled air suspension to many Truck and Bus OEMs across the globe.
COMPANY PROFILES
Marelli
THIS REPORT WILL ANSWER THE FOLLOWING QUESTIONS
Installation of Multi-link, Air suspension by OEM, 2020-2025
Growth rate of Mult-link and Dynamic chassis control system, by region
Average B-2-B price of Automotive suspension, by geography and vehicle segment
Suspension strategy by OEM (Top 5 OEMs per region)
Market share of major vendors-2019, OE-supplier alignment
| | |
| --- | --- |
| Sl no | Topic |
| 1 | Market Segmentation |
| 2 | Scope of the report |
| 3 | Abbreviations |
| 4 | Research Methodology |
| 5 | Executive Summary |
| 6 | Introduction |
| 7 | Insights from Industry stakeholders |
| 8 | Cost breakdown of Product by sub-components and average profit margin |
| 9 | Disruptive innovation in the Industry |
| 10 | Technology trends in the Industry |
| 11 | Consumer trends in the industry |
| 12 | Recent Production Milestones |
| 13 | Component Manufacturing in US, EU and China |
| 14 | COVID-19 impact on overall market |
| 15 | COVID-19 impact on Production of components |
| 16 | COVID-19 impact on Point of sale |
| 17 | Market Segmentation, Dynamics and Forecast by Geography, 2020-2025 |
| 18 | Market Segmentation, Dynamics and Forecast by Product Type, 2020-2025 |
| 19 | Market Segmentation, Dynamics and Forecast by Application, 2020-2025 |
| 20 | Market Segmentation, Dynamics and Forecast by End use, 2020-2025 |
| 21 | Product installation rate by OEM, 2020 |
| 22 | Incline/Decline in Average B-2-B selling price in past 5 years |
| 23 | Competition from substitute products |
| 24 | Gross margin and average profitability of suppliers |
| 25 | New product development in past 12 months |
| 26 | M&A in past 12 months |
| 27 | Growth strategy of leading players |
| 28 | Market share of vendors, 2020 |
| 29 | Company Profiles |
| 30 | Unmet needs and opportunity for new suppliers |
| 31 | Conclusion |
| 32 | Appendix |