GLOBAL CRYPTOCURRENCY MARKET 
INTRODUCTION
Cryptocurrencies continue to draw a lot of attention from investors, entrepreneurs, regulators and the general public.
The dramatic fluctuations in their prices have sparked several recent public discussions of cryptocurrencies, fears that the demand for cryptocurrencies is a bubble without any underlying value, and also questions regarding avoidance of regulatory and legal supervision.
Calls for increased supervision or even a complete ban have resulted from these concerns. 2017 is the year cryptocurrency joined the global financial system.
Bitcoin has defied market expectations before, but in 2017, it didn't just become more valuable. Bitcoin traded at around $960 at the beginning of 2017, and it's risen steadily since then. The key market players are Bitmain (China), NVIDIA (US), Xilinx (US), Intel (US), Advanced Micro Devices (US)
The United States is home to most of the crypto endeavors and activities, with a large number of exchanges, trading platforms, funds, crypto mining facilities, and blockchain-oriented projects. Because of this, most would consider it normal for this country to have the largest number of Bitcoin holders out of all the countries. it seems that the citizens of the United States are not that much into holding cryptocurrencies as one would expect.
But considering that it has the largest population in comparison with the rest, its 8% of Bitcoin owners still represent a large number. After US comes China, Romania and Japan.
What trends can be observed today?
Nowadays the crypto market is in its formation stage. One can see an increase in the number of areas where blockchain technology is getting involved. The COVID19 and panic that it caused in the markets are also accelerating cryptocurrency adoption.
Any cryptocurrencies rate is rigidly tied to the situation in the crypto market.

Bitcoin and Ethereum are the biggest influencers in the cryptocurrency market.

Investors are paying attention to the crypto projects that are aimed to create platforms for launching decentralized applications (dApps).

Significant growth of decentralized finance (DeFi).

Decentralized Internet (Web 3.0) is actively increasing and creating the basis for the Internet of Things development.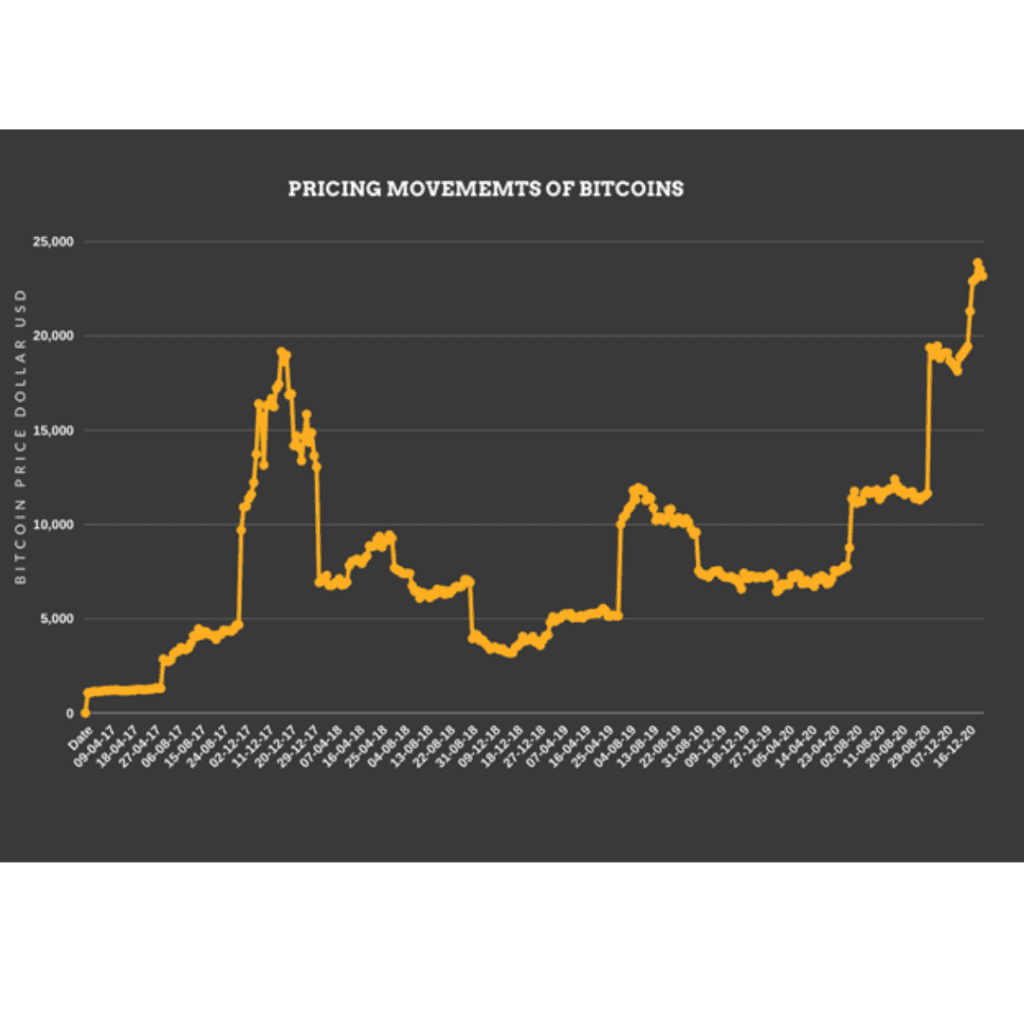 What is more protective asset Gold or Bitcoin?
Bitcoin and gold have long been vying with each other for a more productive and protective asset status, and cryptocurrencies have some advantages.
Owners metal rely on transport and logistics – sectors of the economy that, given the times, are vulnerable to supply shortages and logistics problems. Bitcoin, meanwhile, is a digital currency that resides in cyberspace and is not limited by state boundaries or issues with transportation. Thus, it has particular relevance in times of global pandemic.
Bitcoin's core attraction point is this asset provides the freedom to convert its value into a form of money that defies manipulation. Based on the mutual intervention of the parties, the Bitcoin Protocol is not regulated by anybody and allows anyone to store and transfer money in a currency. "when the world comes back, it will be Bitcoin, not banks and governments that save the day." Said by an American venture capital investor and billionaire Tim Draper.
SURGE OF CRYPTOCURRENCIES AMID COVID-19 OUTBREAK
A pandemic has quickened the pace of monetary evolution. Covid-19 has been good for Bitcoin and for cryptocurrency generally.

The pandemic accelerated people's knowledge of a more digital world. Second, and as a result, the pandemic significantly increased the exposure to financial surveillance as well as financial fraud. Both these trends have been good for Bitcoin.

Bitcoin is increasingly being embraced as a store of value, not so much as a medium of payment.

As the number of reported cases and deaths rise, governments impose additional restrictions and those restrictions are likely to increase the demand for non-traditional assets. Bitcoin and Blockchain technology are theoretically capable of mitigating some of the issues that come with the new realities that the pandemic has brought. Investors thus considered to include cryptocurrencies in their portfolios depending on the COVID-19 phases.

Cryptocurrencies will not only provide benefits in terms of hedge against the pandemic, but they can also be used as a payment and money transfer instrument.

A lot of money printed internationally, contributing to shortages after the pandemic. The financial markets were very shaky as well. People recognize that the conditions of the stock market depend on firms that have been hit by the pandemic once again. Thus, to ensure that its worth is more or less retained in a deflationary commodity such as gold in the conventional system or Bitcoin in the digital system, people transfer their capital. Bitcoin has a small supply and is regarded as a store value.
FUTURE OF CRYPTO TRADING (2020-2025)
The technology and its potential to challenge existing financial processes have numerous questions and concerns revolving around it. Although much is still to be learned about this evolving technology. Supporters of Bitcoin and other cryptocurrencies claim that these financial platforms are inherently trustless and cryptocurrency is superior to traditional physical currencies because it is not dependent on any government.
The potential prospects in Cryptocurrency is also very much in doubt. Proponents see unlimited power, while opponents see nothing but risk.
Bitcoin might still be at an early stage of its life cycle and its price remains uncertain in the future, however since the development of the fiat currency, it has become the most thrilling and optimistic currency development and has sparked the interest not just of billionaires, but of the general population looking for an alternative to fiat currencies and precious metals.
The fact that Bitcoin is an asset of almost infinite capacity in terms of price growth is accompanied by the fact that several researches forecasted an almost 7% CAGR for the period 2020-2025.
RISKS INVOLVED IN CRYPTO TRADING
The Bitcoin blockchain can process only around 3,000 transactions every 10 minutes.

Bitcoin's "proof-of-work" consensus algorithm requires specialized computer chips that consume a great deal of energy — 60 terawatt-hours of electricity a year.

The risks of trading cryptocurrencies are mainly related to its volatility. They are high-risk and speculative.

Absence of a central platform in peer-to-peer exchanges can make the buyers and sellers exempt from traditional laws.

Cyber threats like Phishing, Hacked Trading Platforms, Compromised Registration Forms, Third-Part Applications, Malware, Mitigating the impact of cryptocurrency threats are there.
CONCLUSION
Cryptocurrency is the advent of a new age of technology-driven economies with the power to challenge conventional corporate strategies, long-standing industry processes and regulatory insights.
Cryptocurrencies have revolutionary potential to give customers access to a digital payment system, wherever, anywhere, where membership is limited only by access to infrastructure, rather than by factors such as possessing a credit history or a bank account.
The argument is no longer over whether the blockchain is going to exist, nor how it will evolve and when it will mature.
COMPANIES PROFILED